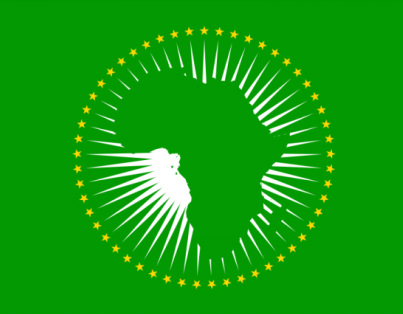 As the world mourns the death of Nelson Mandela, arguable the most significant leader of our time, I find myself thinking about South Africa and Africa as a whole. It is not my homeland but in heart it is my spiritual home. I once saw a quote that spoke to me-
Africa changes you forever, like nowhere on earth. Once you have been there, you will never be the same. But how do you begin to describe its magic to someone who has never felt it? How can you explain the fascination of this vast, dusty continent, whose oldest roads are elephant paths? Could it be because Africa is the place of all our beginnings, the cradle of mankind, where our species first stood upright on the savannahs of long ago?
"Here I am, where I belong" - Brian Jackman
The first time I went away on what I would call my
first proper traveling experience I went to South Africa
. We spent a month travelling from Johannesburg, to Rorke's Drift, to Durban, and on the way completed the Fannie Botha Trail, worked at a local school and spent 7 days trekking in the Drakensburg Mountain Range. And this trip started what would become two big passions in my life, travelling and Africa.
When I came home I knew that I had to go back, that didn't happen for about 6 years, but when I did return I wasn't disappointed. On this trip I started in Nairobi, Kenya and ended in Cape Town, South Africa. Along the way I had some extraordinary experiences from Skdiving in Namibia, bungee jumping at Victoria Falls, and white water rafting the Zambezi to seeing Mountain Gorillas in Rwanda, walking Lions in Zimbabwe, and tracking Rhinos. We also saw some incredible sights like the Okavango Delta from above, the majestic Victoria Falls and Fish River Canyon, and many National parks including the Serengeti, Etosha, Chobe, Lake Navasha, the list goes on.
The trip wasn't all fun and games we travelled in a truck along bumpy unmade roads, got stuck in the mud, camped A LOT, nearly got trampled by Hippos and I personally got attacked by giant ants, a territorial hornet and got an infected leg from a mosquito bite. But this trip was life changing for me, I look back with such amazing memories and a longing to return. I remember when I left I was looking forward to seeing my family and friends but inside I was sad, I can only describe it as it was like I was grieving as I was leaving a place that had come to be my home. Which brings me to the people I met along the way, many Africans don't have the kind of luxuries we take for granted but they are so incredibly welcoming and what they have, however little, they would share with you. In my head I remember the smiling faces, the singing and dancing, and the simple, slower pace of life because you must remember T.I.A 'This is Africa'.
My advice is for everyone to discover and explore this amazing continent for themselves.
And although Nelson Mandela has passed on, his legacy will remain in South Africa, and all over this continent and the world.
'No one is born hating another person because of the colour of his skin, or his background, or his religion. People must learn to hate, and if they can learn to hate, they can be taught to love, for love comes more naturally to the human heart than its opposite.' - Nelson Mandela