When possible I prefer to travel overland rather than flying everywhere. You get to see more of the country you are visiting and it is normally cheaper especially when you are able to save on a nights accommodation. Below is a rundown of the best journeys I have had and the worst. I have used other transportation when traveling, to see cities etc. and they have also been a mixed bunch, the good, great actually-
a motorbike tour of Hue
, and the bad- a cyclo tour of Hanoi where we barely went anywhere, but the journeys below were used to actually get from A to B.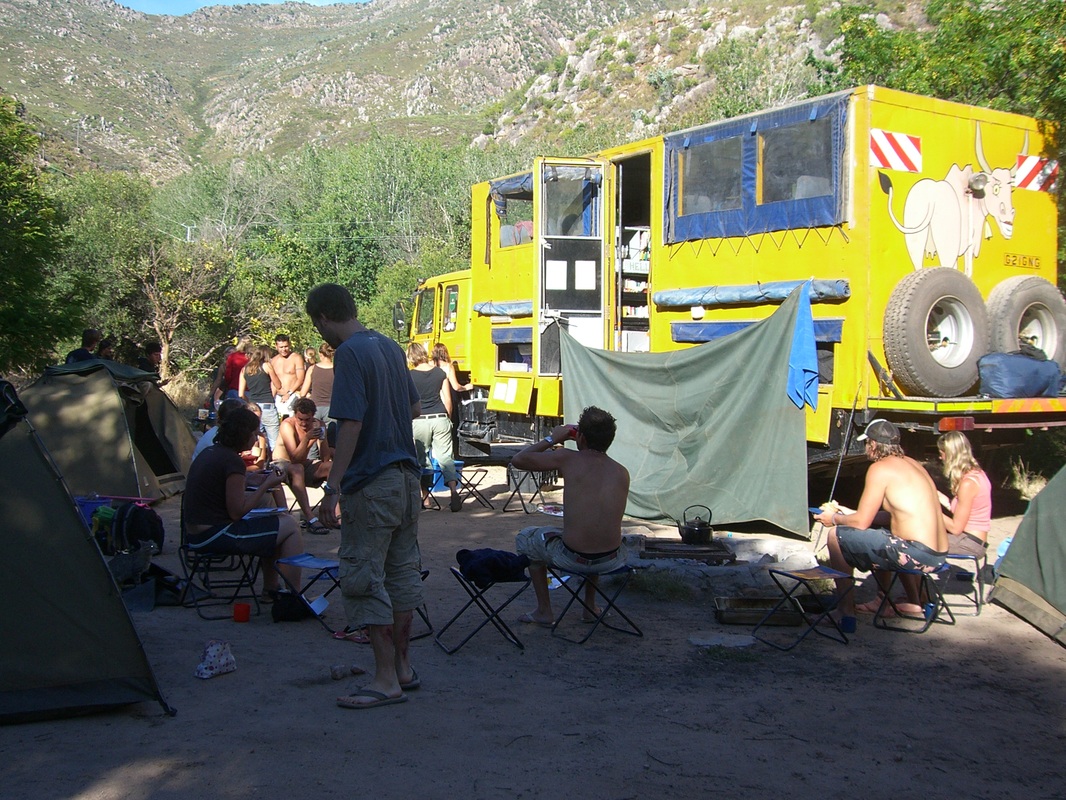 BEST-

Vietnam Night Coach- These awesome sleeper coaches are a great and cheap way to travel in Vietnam. I really loved the bunk beds on board, it was like no coach I'd seen before, but be warned I was comfortable but if you are taller than me (5' 3" ish) you may not fit so easily, but its a novelty all the same.

Night Train- I think trains are my favorite mode of transport and a night train also sorts accommodation. Of course a lot depends on who you are with so fingers crossed for good companions. My favorite night train journey was from Hanoi to Hue, having a proper bed beats a car or coach (even the Vietnamese sleeper coaches) any day.

Overland Truck, Africa- This is another of my favorite journeys. Of course it is not remotely glamourous but that is never what I want from a traveling experience. The roads are such a mixed bag in Africa, sometimes bumpy and unmade, muddy, dusty, or flooded, and sometimes smooth sailing! The journeys can be long, hot and sweaty but sometimes cold and wet, and uncomfortable. But the camaraderie on tour, the sights, sounds and experiences make this a great and authentic way to travel.

Slow Boat- I took a slow boat from Thailand to Laos back in 2010 on my round the world trip. I heard some bad stories about this trip before and after we did it, including uncomfortable seats, overpacked boats and additional charges. But for me it was relaxing and the scenery was beautiful, all in all a great way to travel into Laos.

Oz Bus- This was so much fun and a really great way to meet fellow travelers. It may be more suited for younger people but I think it is still a great way to travel, we were able to see so much of the East Coast of Australia and had a great time on the way.

Camper Van- I loved this, its great having the freedom to go as and where you want. Being able to camp out away from civilization and other people. We travelled the North and South Islands of New Zealand in the camper opposite and would definitely recommend it. We were there in April/May so it wasn't their summer and when we were on the South Island in particular it was cold at times in the camper but not unbearable. We had a heater that we could use when we had electricity, we could boiler water, and of course we made sure we packed plenty of wine.


Of course there have been some bad journeys.

WORST-

Thailand Buses- I'm sure other people have had far worse experiences but for me in South East Asia the Thai coaches were completely lacking and in comparison to my experiences in Vietnam a much lesser service. These observations were not on one particular journey but over all the journeys I took there. The first night bus I ever took In Thailand was over two hours late with out explanation, then delayed a further 45 minutes to fix the air con, finally left without the air con working, only to stop an hour later because the heat was so uncomfortable to wait for a new coach to come out. We also had over capacity buses where people sat on plastic garden furniture in the aisles and another journey where I had to travel in the drivers bed area as there was no space (in defense of the last occasion I actually felt I had the best seat as i really needed a sleep).

Greyhound Bus- My sister travelled the East coast of America a few years before me so clued me up to her experiences of Greyhounds buses. You may assume that buses in American would be comfortable and well organized but you would be wrong. My sister travelled them a lot more than me and she came away with some really crazy stories of fights, drugged up people, lost drivers, and journeys that took forever. This actually made me look forward to trying them out myself, if also a little apprehensive. The trip I took was from Las Vegas to Rapid City, going through Utah, Colorado, Wyoming and into South Dakota over 30 odd hours, so it was always going to be hard going. First up the bus was late, nothing new here. That first night went fine, but the next day the female driver got into an argument with a passenger traveling with two young children. The passenger needed to get some luggage from the storage but the driver wouldn't let her, the passenger did get a bit irate but it was understandable as she needed a change of clothes for one of her children. At the next stop the driver tried to leave the lady behind and told us so over the speaker system, but changed her mind at the last minute. Then at the next stop she told the lady to change buses, but she wouldn't. We then stopped somewhere else without explanation, none of us knew what was going on until a Sheriff walked on, gun in holster and ordered the lady and her young children off, a massive over reaction and pretty unfair. Which succeeded in putting all of our journeys behind schedule. Later on we changed drivers, we were now over 2 hours behind, but despite this the driver insisted on taking two half hour breaks during the 4 and a half hours we had left until Denver instead of trying to make up any lost time. We should have missed our next bus by hours but as this was running so far behind we actually made it. Quite an experience and the longest time I have ever or would ever want to spend on a bus.


But to be honest this is the variety we all love when we travel, and sometimes the crazy weird journeys are the ones you remember the most so in the end I can take enjoyment from them all.


What was your best or worst journey?