Chartres is a picturesque old medieval town in the Loire Valley region of France. Charming cobbled streets wind past ancient houses, shops and restaurants. All overlooked by the grand gothic Cathedral of Chartres, which can be seen from miles around.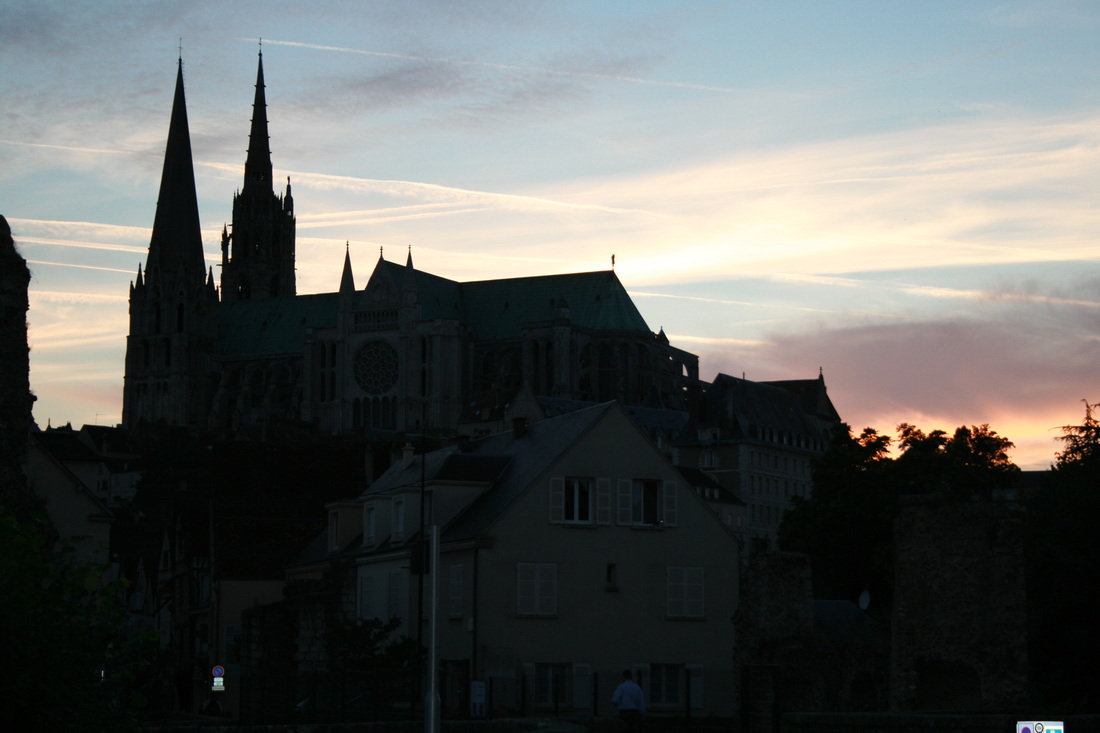 Driving inside the old town is restricted so unless you are staying there you will need to park outside and walk in.


As lovely as the town is during the day for many the main attraction begins at night, because from April-October between 10pm and 1am the town comes alive in the most spectacular light show.

29 monuments around the town are lit up every night in clever choreographed shows that make you laugh, captivate you, and tell you stories.
The great thing is that the whole town can be toured on foot and is completely free, but there is also a guided road train that tours the show if needed.

We stopped in Chartres for one night while driving through France and I cannot recommend it more. Pictures cannot do the 'Illuminations' justice, it is a sight you have to see for yourself.


Chartres Cathedral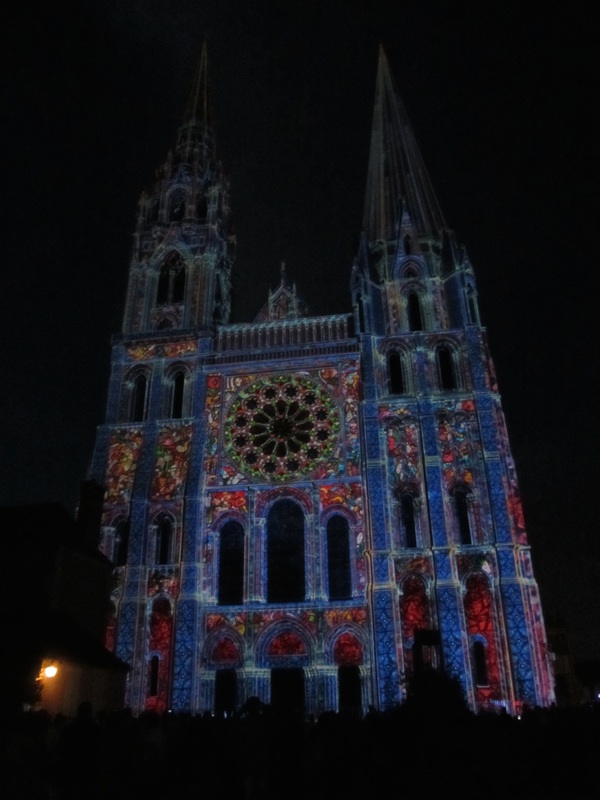 Theatre De Chartres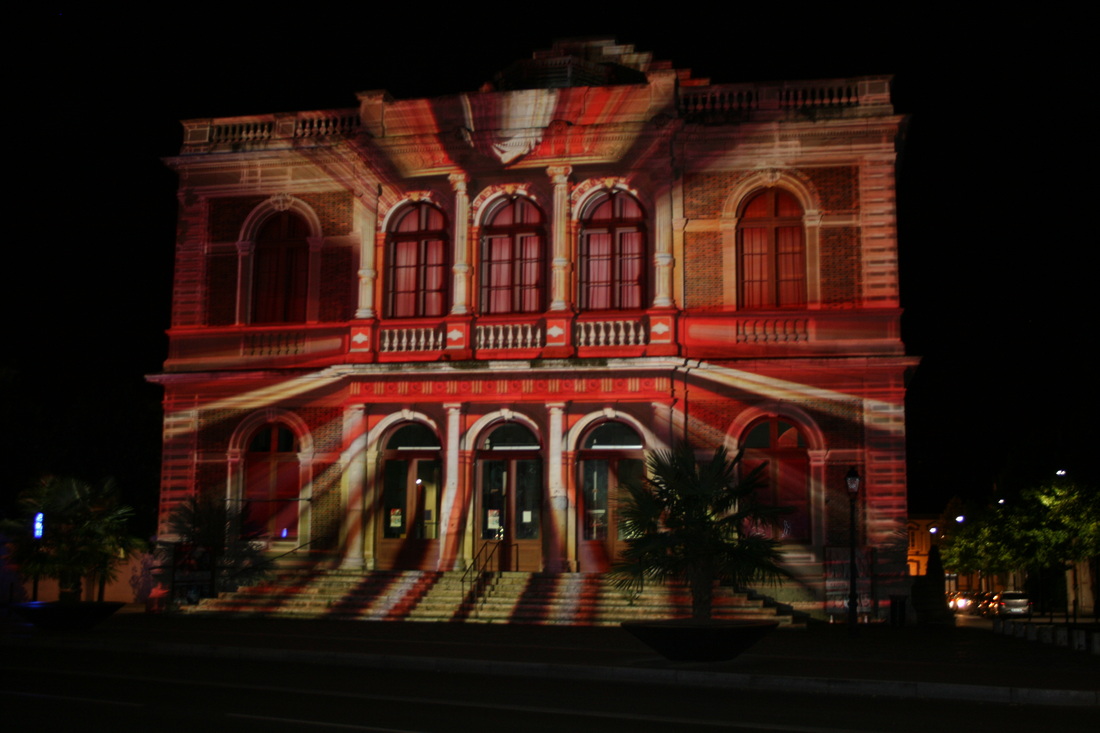 Mediatheque de Chartres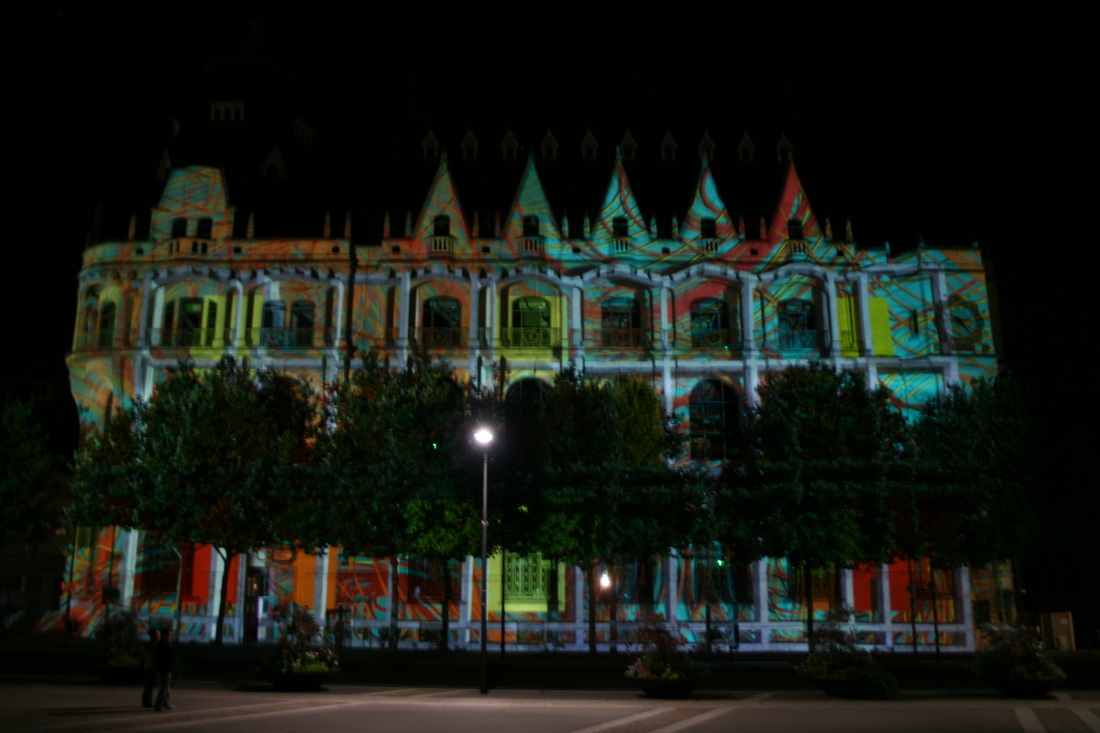 More illuminations